12S Max - 150A - dual. Idéal pour un setup dual pour nos esk8
Prix neuf alien hors frais de port : 253€
Prix demandé : 190 €
Bon ride!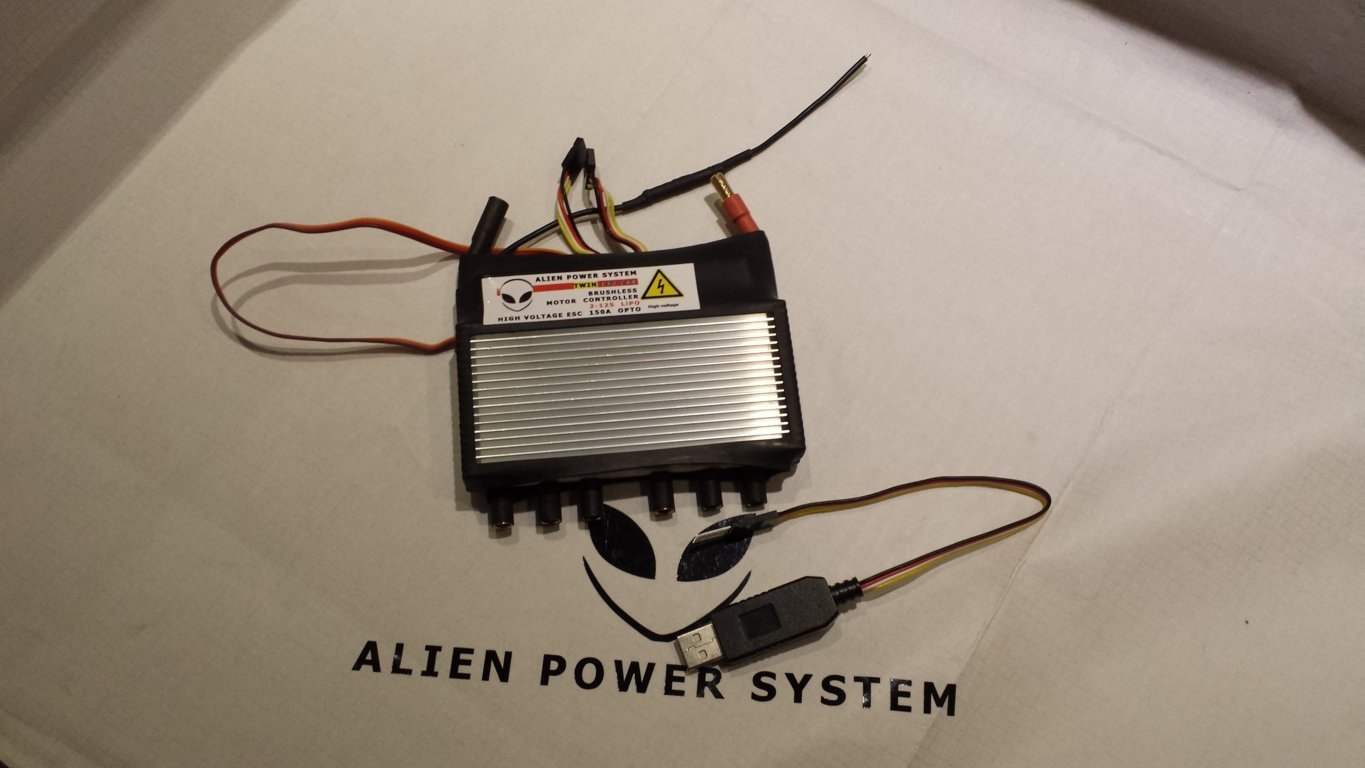 ESC Specs:
Twin 150Amp 2-12S Opto ESC . The ESC can drive 2 brushless motors that can be programmed separately. The controller have just one wire for signal imput.
Size: 115 x 90 x 20 – Weight: 400g
Battery voltage from 2S to 12S.
Simply set function value by Pro-Box, by PC via USB kits or by trasmitter.
Two way communication while connecting it with computer.
Firmware will be upgraded automatically.
LVC
Timing settings may be adjusted (0°- 30°)per degree to suit the motor type
3 types of throttle curve
3 types of acceleration control.
Motor rotation programmable.
Auto cut off power within 3 seconds in case of signal loss.